We welcome you
A STORY OF ITALIAN STYLE
Our story was born out of a passion: we are people in love with beauty, that of things made well and made with care. All that we do is for the women who want to feel free and to express themselves. They take life on from the heart, searching for authenticity. If you're here, maybe we have something in common; it's a pleasure to meet you.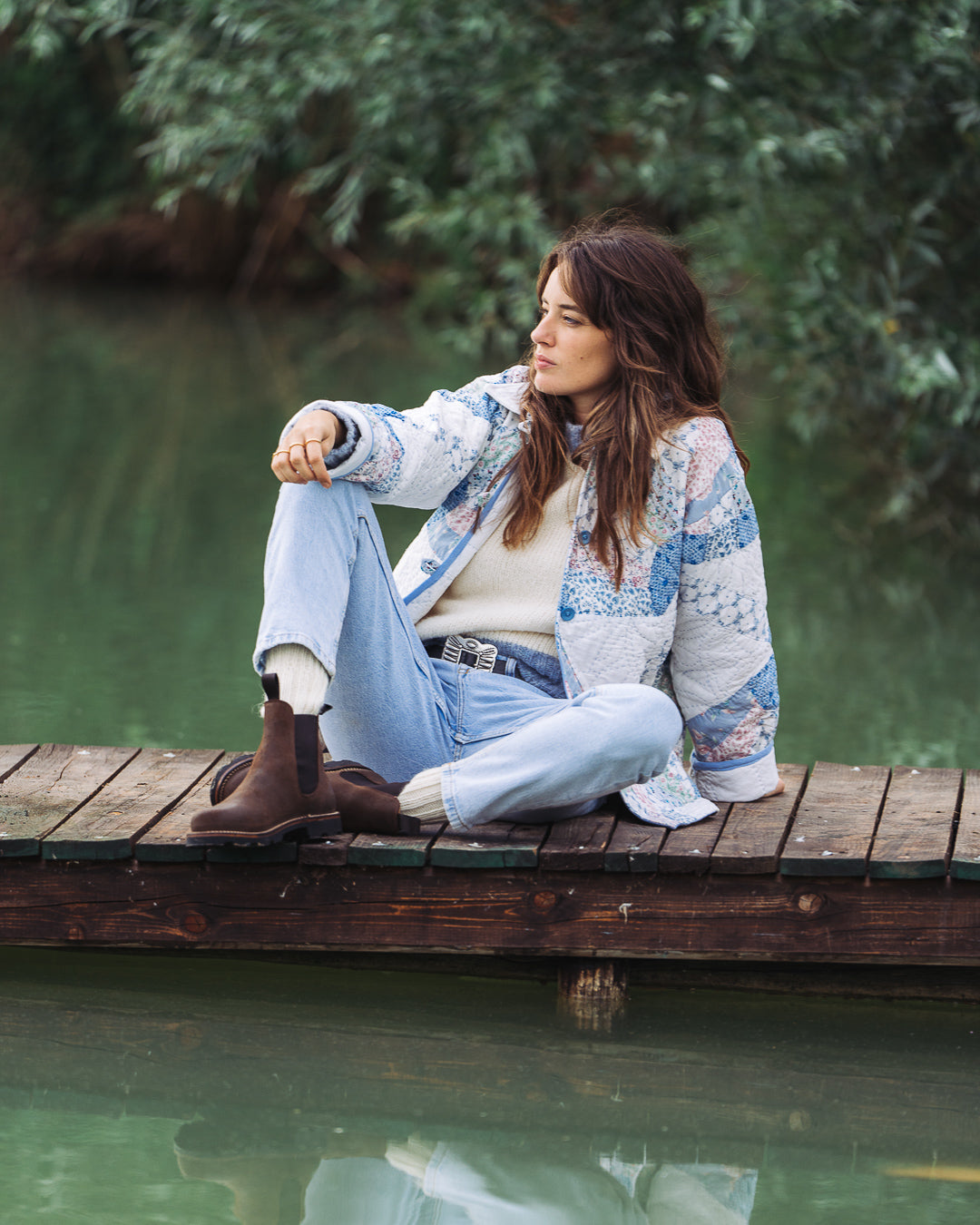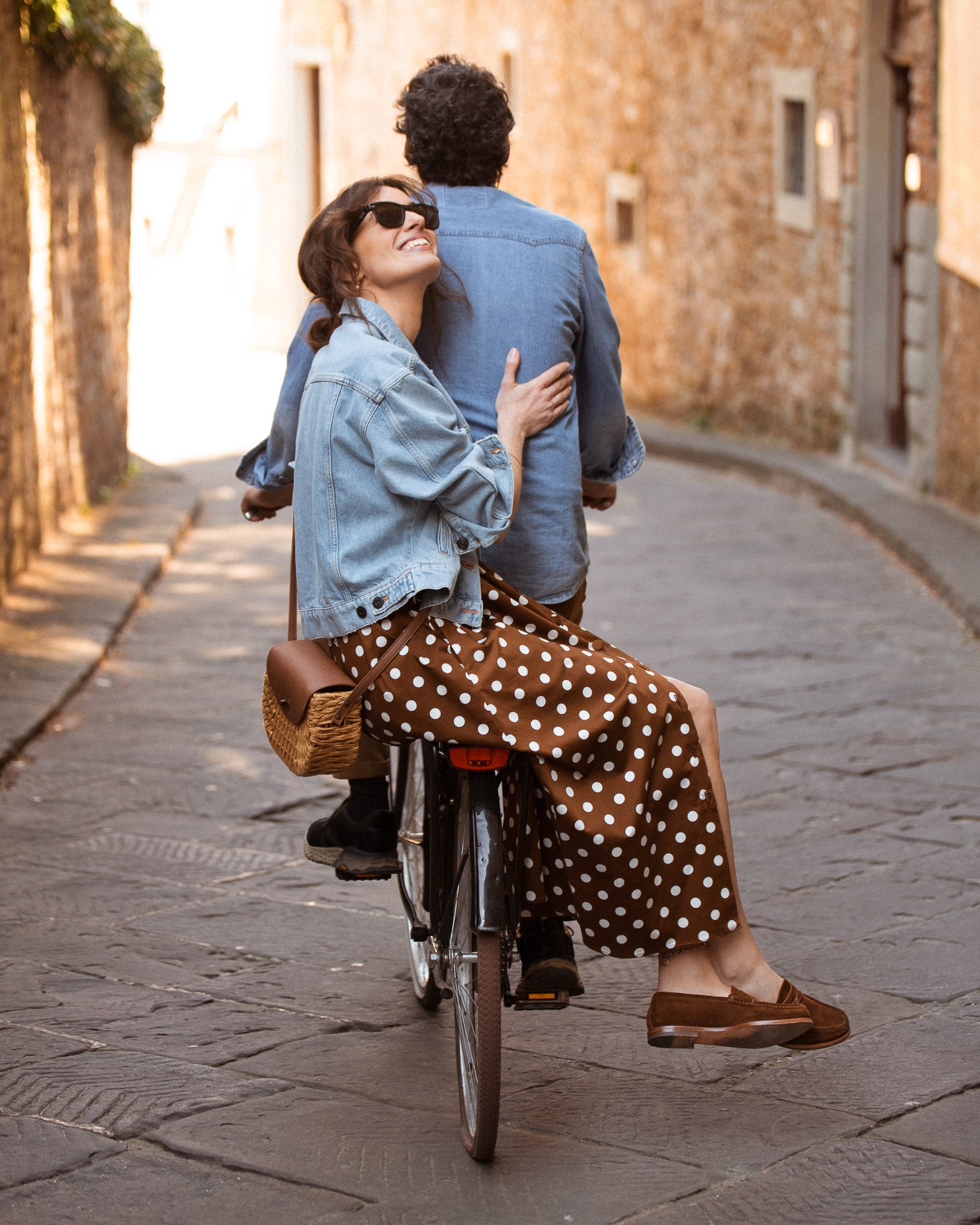 Let's look further
HOW IT BEGAN
One part of us was born in 2013: Velasca men is the result of Enrico and Jacopo's idea and of perfect teamwork. We've had time to experiment and to improve our way of doing things. In 2021 we felt ready to look further and expand the family.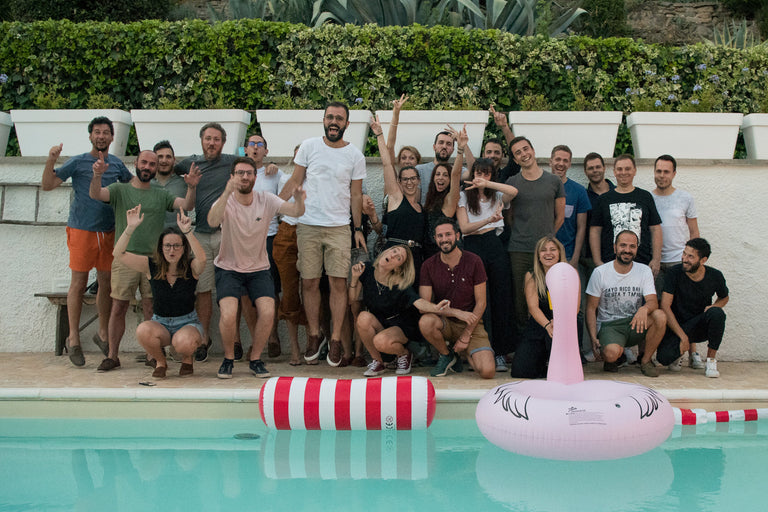 #VELASCAPEOPLE
What we do is always the result of perfect teamwork. We introduce you to some of the team members.
PRODUCT DESIGNER
Franci
Our designer, always with her pencil at the ready. A genuine, smiling and fiery person. She is also the first customer: the first to try every model.
PRODUCT MANAGER
Roberto
He belongs to a family of artisans with whom we work, but he takes care of design and production. He's a bit like our on site (not) secret agent, always available for a nice meal with friends.
ARTISAN
Mariella
She's been making shoes for forty years with a passion that never ceases to amaze. She never stops. Everytime that we go to visit, she chats with us as she sews, quilts, polishes. A storm!
MODELS
Lilli and Olivia
The doggies belonging to Ludovico, our brand manager. We were looking for furry models and they passed the auditions with flying colours. Irresistible in-front of, and behind, the camera.